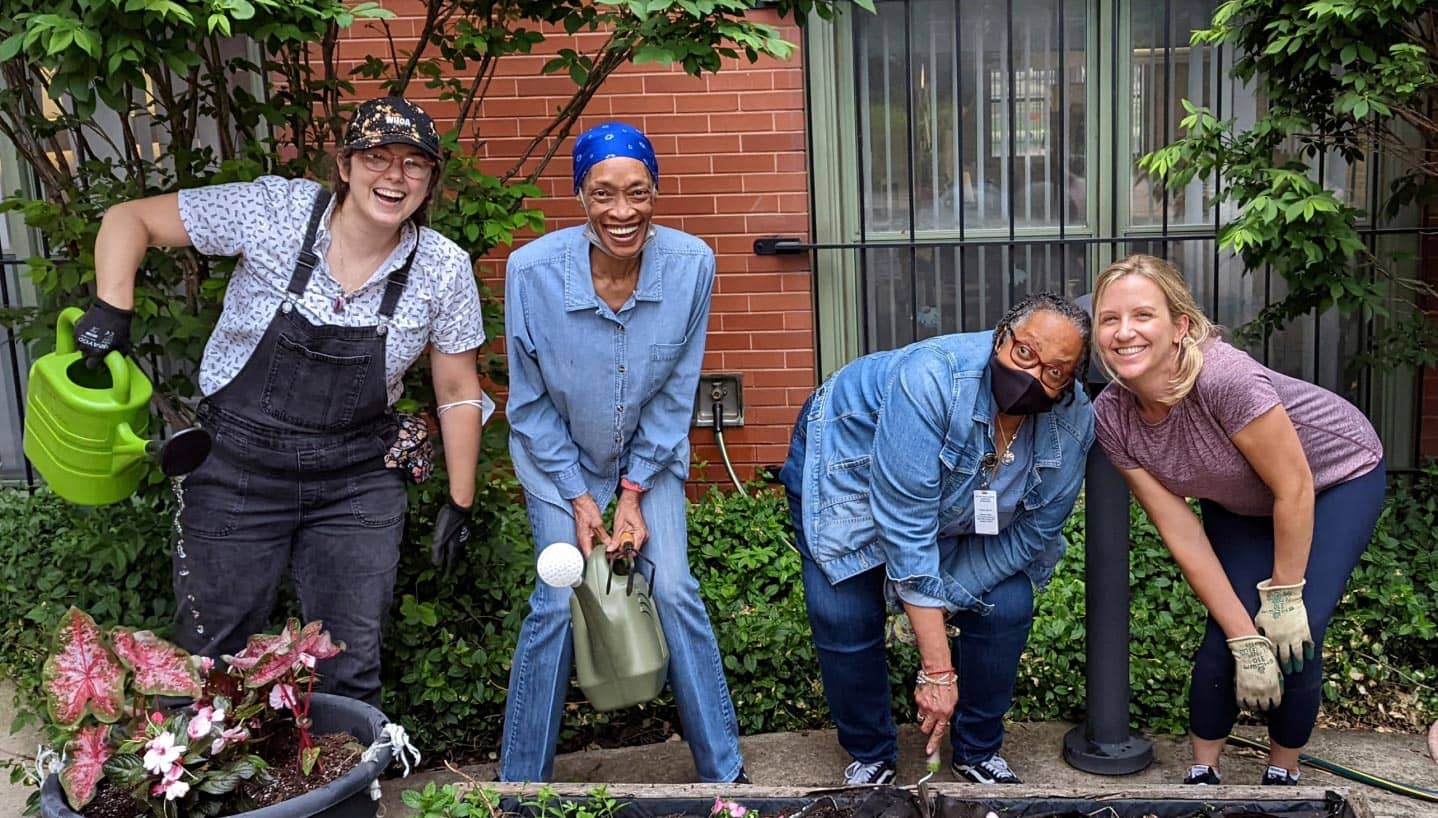 Health and Human Services
We envision a Chicago where homelessness is brief, infrequent, and non-recurring, and all affected by domestic violence have access to the resources necessary for safety and prosperity.
Chicago is a vibrant city with the strength of passionate communities, dedicated direct-service organizations, and innovative approaches to supporting and expanding the social safety net.
Through our Health and Human Services (HHS) grantmaking strategy, we are focused on two pressing challenges that constitute our Lead Pursuits: ending homelessness and building capacity in the domestic violence sector. By ensuring that stable housing is a basic human right and the domestic violence sector has the capacity to meet the needs of survivors and their families, we can uplift Chicago as a model for other major cities.
Ending Homelessness Focus Areas:
Housing:
Preserving and/or increasing targeted housing inventory and resources so all Chicagoans have a place to call home. Ensuring that coordinated entry connects clients to units that meet their geographic and other needs. Reducing the waiting time to housing placement and bolstering resources that facilitate housing retention.
Wraparound Services:
Strengthening behavioral health and economic wraparound supports for individuals and families experiencing homelessness as an avenue toward increased stability.
Innovation and Systems Change:
Fostering innovation and systems change in the homeless services space to improve citywide capacity for homelessness prevention and response.
Domestic Violence Prevention Focus Areas:
Individual Capacity:
Preserving and increasing services and supports to survivors of domestic violence and individuals who have caused harm to help end violence and promote safety, stability, and well-being.
Organizational Capacity:
Strengthening organizations by supporting staff development and providing resources to help expand programs, create new initiatives, and augment tools, resources, and practices.
System Capacity:
Fortifying the field through system level improvements like piloting new models/innovations, leveraging funding, collaborating across sectors, and catalyzing research.
Additional Commitments
In addition to these focus areas, CFP maintains an overarching commitment to addressing racial disparities amongst people experiencing homelessness in Chicago. Through the HHS portfolio, we also remain committed to supporting access to quality healthcare, economic resiliency, supportive services, and youth violence prevention in Chicago.